By Janet Lumley, March 2019.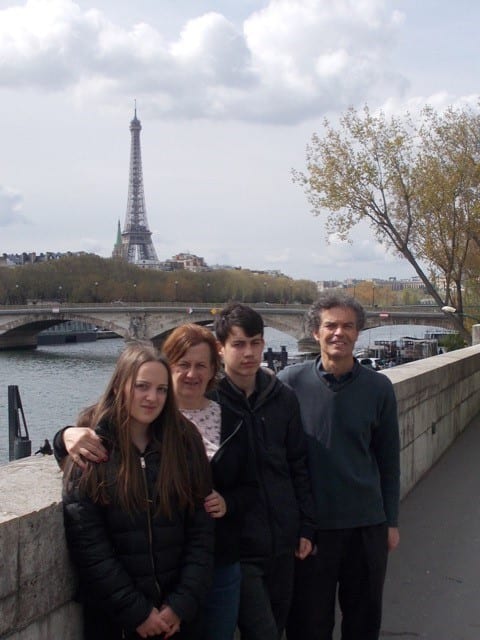 John helped us plan and book our trip to Disneyland Paris, arranging the hotel, park passes, meal deals.  We wanted to include a day trip to Paris, travelling on trains and Metro.  John advised us to visit Paris on a weekday, to stay clear of the weekend "yellow vest" protests.  He planned a route for us and recommended downloading the rapt.fr app, which includes journey planner, local maps and tourist information.
On Saturday we travelled via the Eurostar and checked into Cheyenne Hotel in the Disneyland Resort.  We chose the Cheyenne because it is close to the Disneyland Village and backs on to the river, so you can walk along the river path to the village or hop on the shuttle bus.  After check-in we headed straight to the Disneyland Paris Parks, where the   Disney magic took over, and spent a fun afternoon on the rides.
Sunday we took advantage of the Disney magic hour, when the park is open to hotel guests, before opening to the public at 10am.  We stayed in the parks all day.  We successfully managed to go on every ride, see the parades and stunt car show, ending the day with the laser and firework show.
On a very sunny Monday, after magic hour, we took the 10 o'clock train from Marne la Vallee, to Chatelet, to see Notre Dame.  From there a lovely walk along the River Seine to the Royale Bridge, and through the beautiful Jardin des Tuileries by the Louvre museum, to Place de la Concorde and Champs   Elysees and Arc de Triomphe.  We then crossed the bridge to the Eiffel Tower. Returning on the Metro from Champs de Mars Tour Eiffel to Charles de Gaulle, then on Marne la Vallee. 
Paris was definitely worth going to, we enjoyed the freedom of travelling at our leisure, being able to stop and look at the paintings for sale along the River Seine, taking in the sights and atmosphere of Paris.
We took advantage of magic hour once again on Tuesday, enjoying a few more rides before taking the Eurostar home. 
We had a great time in Disneyland Paris.  During the holiday we managed to go on all rides.  We clocked up six times on Pirates of the Caribbean, four times on the Rock and Roll Roller Coaster, and not forgetting It's a Small World!