Rome - A Key to the Eternal City.
By Geraldine Naughten, October 2019.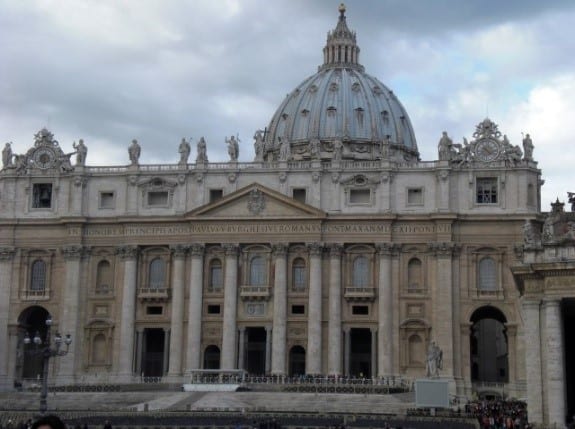 Rome has absolutely everything from ancient history to the latest fashions.  The city is so good it must be seen at least twice: firstly for an overview of the major sites and then again for a more personal discovery. My husband and I were excited to take our eleven year-old grand-daughter for her first visit to this magnificent city.
We chose to stay in an apartment to accommodate flexible eating and lazy starts to each day. John helped us select an apartment with a balcony overlooking the Monumento Nazionale a Vittorio Emanuele ll in the Piazza Venezia.  An ideal location, within walking distance of many of the most popular sights. 
We made our pilgrimage to the Vatican late afternoon, when most of the tourists are on their way home.  We wanted to make St Peter's Square and Basilica meaningful to our grand-daughter, so we chose to reflect on a scripture from Matthew's gospel "You are Peter and on this rock I will build my Church, to you I will give the keys of the kingdom of heaven" and we encouraged her to search for symbols relating to a "key".
The first symbol she encountered was the colonnades which were designed by Bernini to represent the motherly arms of the church and shaped to resemble a keyhole.  As we approached the Basilica, looking up towards the balcony from which the Pope delivers his Easter address, she spotted the relief carving depicting Jesus giving the keys to St Peter. 
Inside the Basilica she found the famous statue of St Peter holding the keys.  And to conclude the quest, looking upwards towards the dome, she saw the scripture from Matthew, written in Latin with letters nine foot high.  That truly brought to life the words of the gospel.  It was a pleasure to share this special experience with our grand-daughter and we look forward to returning to Rome with her for a longer visit.