By Jean Newport, December 2021.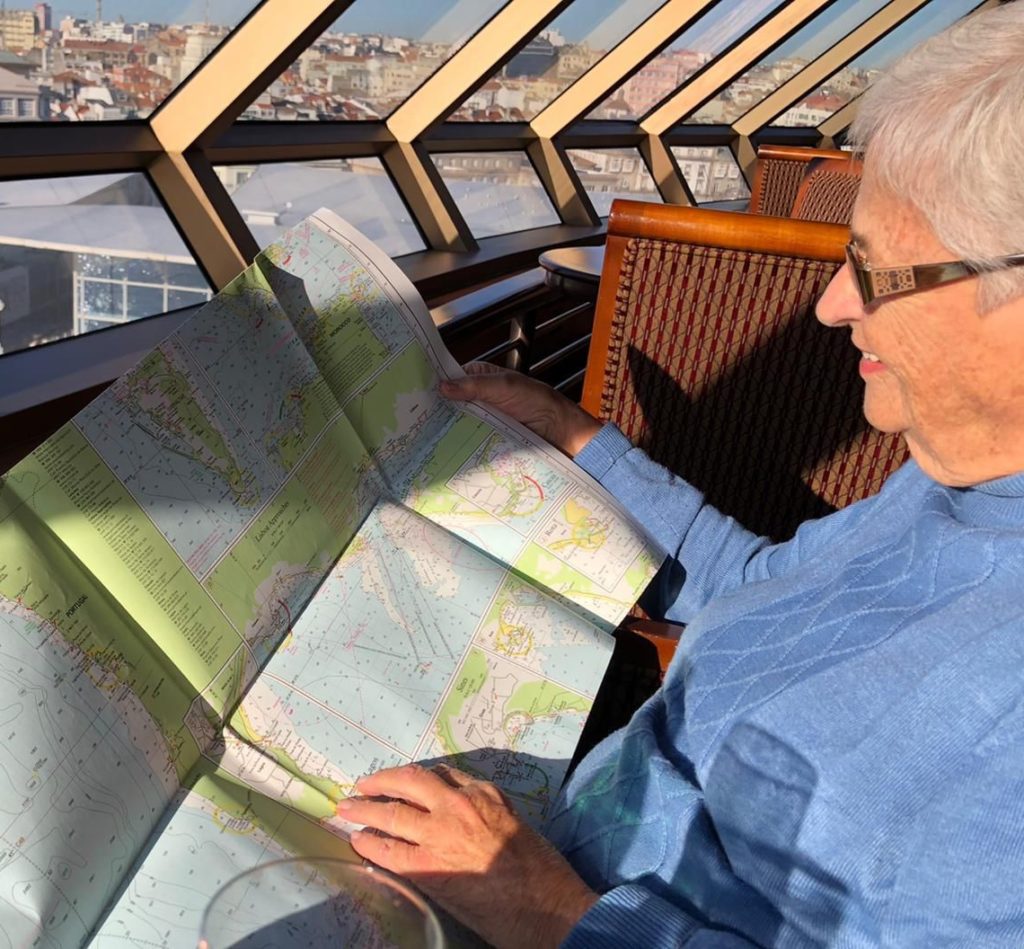 When I lived in Cape Town, the sea was always present; Summer days were spent on the beach, and in Winter we were battered by Atlantic storms. During lockdown in West London, I missed the sea. So when my daughter suggested we take a cruise, I jumped at the chance!
We sailed out of Southampton on a dreary December day, crossed a bumpy Bay of Biscay, and then encountered blue skies and bright sunshine around the Iberian Peninsula.
Our ship was the Queen Elizabeth, with the most attentive and courteous crew.  Each evening they would present a newsletter with an update of the voyage, the weather forecast, and the next day's programme of activities.  There was plenty to keep us busy: lectures, shows, games and dances on board, plus a selection of shore excursions at each port.
I disembarked for a tour of Gibraltar, but other days I made myself comfortably at home in the ship's well stocked library. The was nothing better than to settle down with a book, in my favourite chair, at the window beside the sea. One day, off the coast of Portugal I watched a pod of dolphins swimming alongside the ship.
My other hangout was the Commodore Lounge, located on an upper deck at the front of the ship.  The large panoramic windows afforded a spectacular view over the bow. The stewards would look after me, bringing tea and coffee, and a gin and tonic at sundown. I was intrigued watching how our large ship was skilfully manoeuvred into and out of each port. I would track our voyage on my Imray chart, savouring every minute of our days at sea.